Chicken Drumsticks & Thighs, Whole Leg, Pasture Raised (2.5+ lb)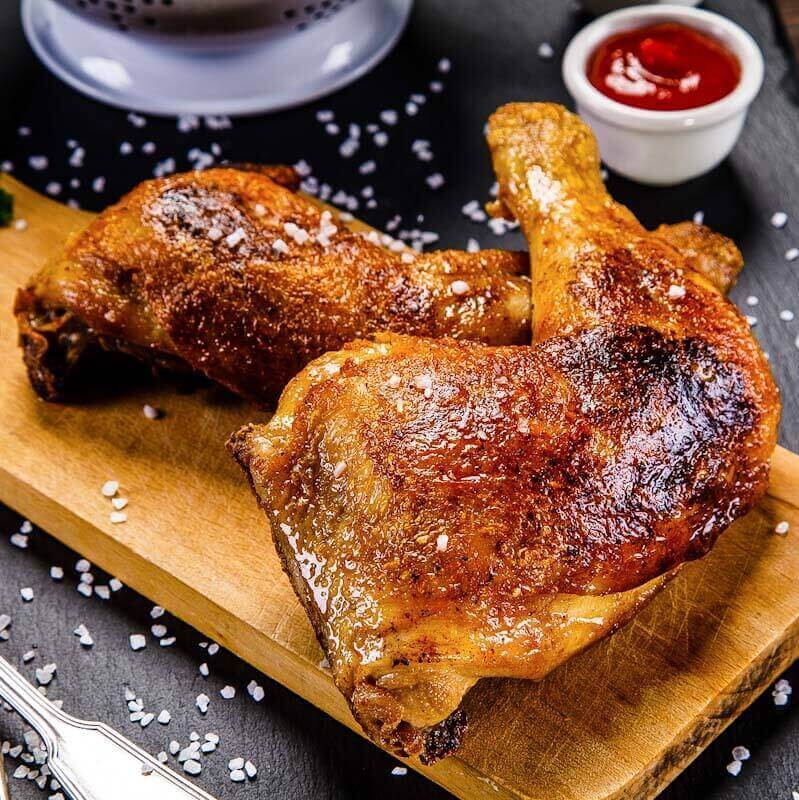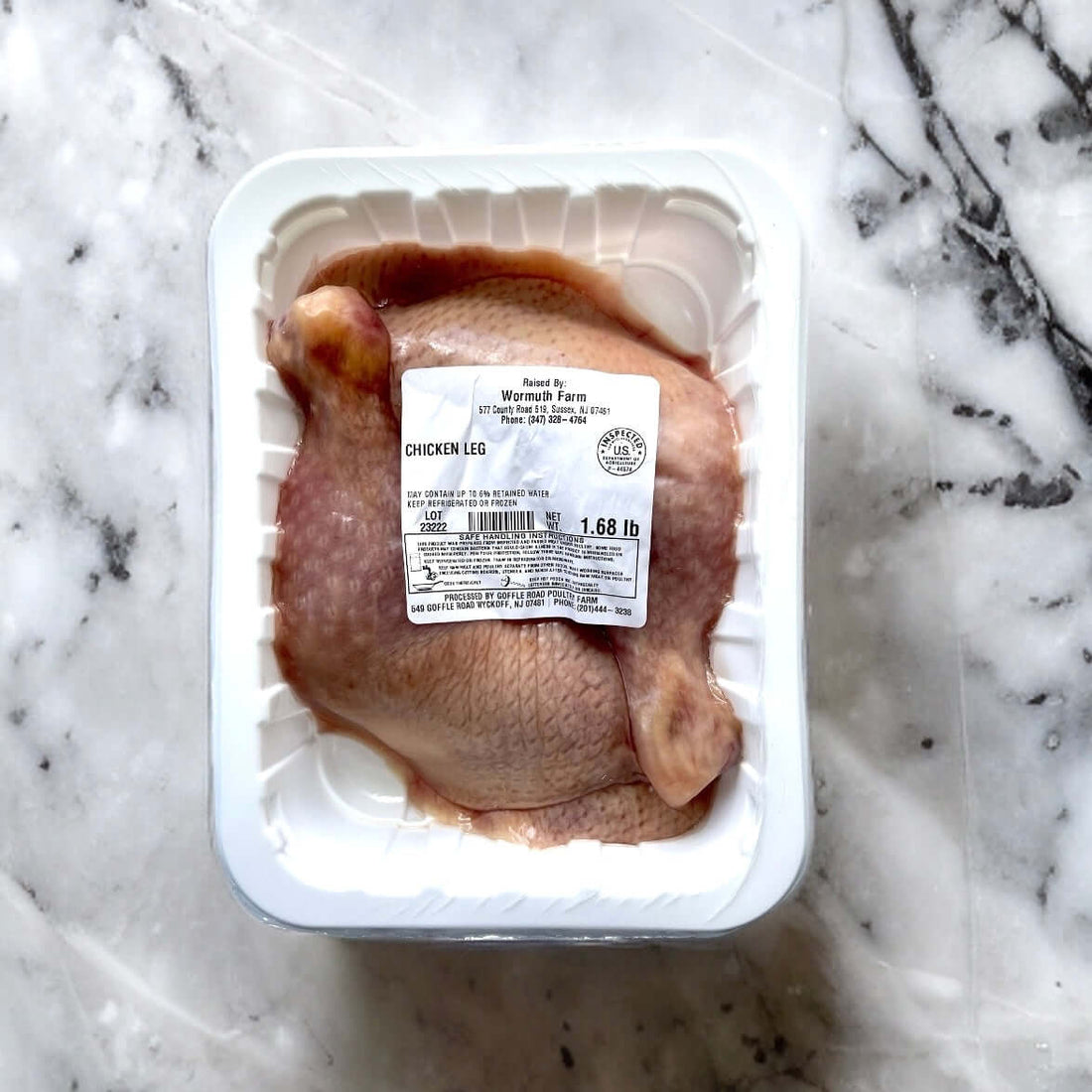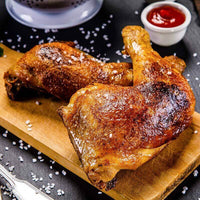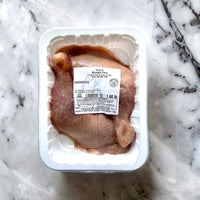 Chicken Drumsticks & Thighs, Whole Leg, Pasture Raised (2.5+ lb)
Our packs of very plump pastured chicken drumsticks and thighs come with four large whole leg quarters, complete with crispy skin and juicy dark meat that bakes up perfectly. Enjoy!
The ultimate chicken griller's dark meat cut - elevated by perfect crispy skin!
Moved daily onto new pasture, each of our chickens lives outdoors in the fresh air and sunshine, spending their days foraging for bugs, seeds, grass, and clover. These elements are vital for their growth, nutritional value, and exceptional taste.
You can feel good about what you're feeding your family with our pasture-raised chickens.
pasture-raised, 24 x 7, on forages of grass and clover

antibiotic and hormone free
Baked drumsticks and thighs are so easy to prepare.  Dry each thoroughly with a paper towel and rub a little avocado oil over the skin.  Sprinkle with kosher salt and cracked black pepper.  Arrange skin side up in a shallow baking dish.  Place on middle rack in a preheated oven at 400 °F for 35-40 minutes.  Bake until skin turns a crisp golden brown and the meat pulls easily from the bone.
Shipped from our Sussex County farm in Wantage, NJ, your purchase arrives via Next Day Delivery. Each frozen chicken is carefully packaged in thick insulated thermal containers and loaded with super cold gel packs.
We ship our poultry items within the Northeast. Contact us if you would like to make arrangements for shipping to other parts of the US.
In the unlikely event you are not completely satisifed with the taste and quality of your order, or your order arrives damaged, spoiled, or contaminated in any way, please contact us right away and we will be happy to send a free replacement or issue a full refund.
If anything about our refund policy is unclear or you have more questions please feel free to contact us.
Wormuth Farm
Welcome to Wormuth Farm, where we're passionate about bringing you the finest quality pasture-raised chicken and lamb. Our chickens and lambs roam freely on lush, verdant pastures, enjoying fresh air, sunshine, and a diverse diet that includes natural forage and grains. Unlike conventional farming methods, our pasture-raised approach ensures that our animals live in a stress-free environment where they can thrive and grow naturally.
This ethical and sustainable approach not only aligns with our commitment to animal welfare but also results in mouthwatering, tender, and flavorful meats. The natural diet and free-range lifestyle of our chickens enhance the taste and texture of the meat, giving it a distinct richness that is unparalleled. When you choose our pasture-raised products, you're not only supporting responsible farming but also elevating your culinary creations with meats that are nutritious and delicious.
learn more
Commitment to Pasture Raised
By choosing Wormuth Farm, you're embracing more than just extraordinary flavors; you're aligning with a philosophy that values animal welfare and sustainable farming. Our commitment to raising healthier, happier animals translates into an unparalleled dining experience for you and your loved ones. Come taste the difference that our dedication to ethical farming creates. It's a choice that your family and friends will not only savor but also thank you for!
Come experience the Wormuth Farm difference, where quality, ethics, and flavor come together in perfect harmony.
learn more